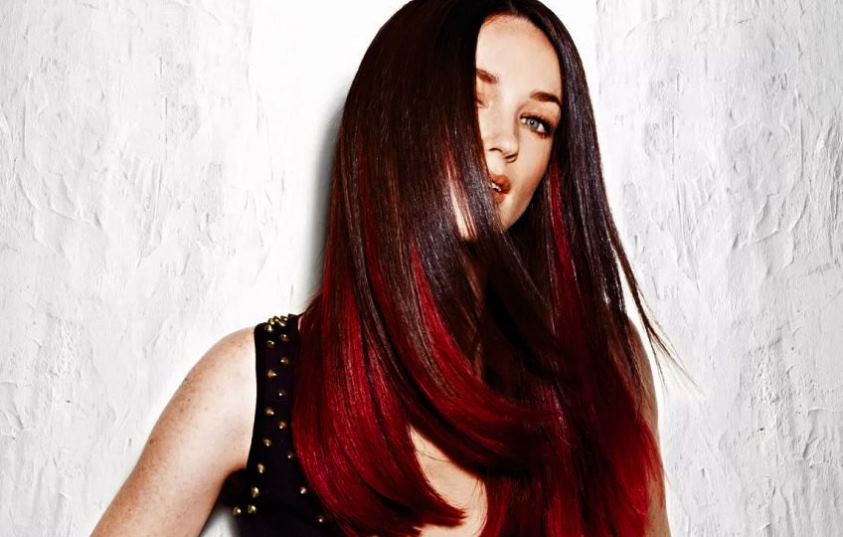 Hottest Red Underlayer Hair Colors for Brown Hair
With the chilly weather on the horizon, now is the perfect time to switch up your hair color and try something new. If you're looking for a way to add some extra dimension to your look, consider adding a red underlayer. From rich auburns to vibrant crimsons, there are tons of great shades to choose from. Which one is right for you? Check out our roundup of the hottest red underlayer hair colors for brown hair. You're sure to find the perfect shade to give your fall look a little extra oomph!
Ways to style your brown hair with a red underlayer
Bold Highlights – If you're looking to make a statement with your hair, consider adding highlights in bold colors like red or pink. You can create an ombre effect by blending the colors for an eye-catching look.
Reds and Browns – Combining brown hair with red underlayer is a great way to achieve an edgy yet natural look. Start at the roots with a deep warm brown shade, add some lighter brown tones through the midshaft and blend into a bright copper red at the ends.
Balayage Highlights – Adding balayage highlights is one of the best ways to dress up your dark locks without overdoing it. Focus on the ends and opt for a bold red shade that gradually melts into your natural brown color.
Subtle Red Streaks – For a subtle yet chic look, try adding some thin red streaks to the top layers of your hair. This will give you an overall warmer tone without looking too drastic or unnatural.
Auburn Color – If you're ready to go all out with your hair color, why not try an auburn hue? This deep copper-red tone looks amazing on dark locks and can be achieved by using semi-permanent dyes. Be sure to choose colors close to your natural dark brown color so that it blends in seamlessly and looks more natural.
Deep Red – Deep red is the perfect choice if you want to make a statement with your hair. This daring color will boost your hair as it stands out against your dark brown base. For an even bolder look, add in some light highlights throughout the top layers of your hair.
Rose Gold is one of the most popular hues for brown-haired beauties. The combination of reddish and golden tones creates a stunning contrast that is sure to turn heads everywhere you go! To get this look, ask your stylist for subtle highlights throughout the midshaft and ends for a natural finish.
No matter what style or color you choose, no doubt adding a red underlayer to your brown hair will give you an instant boost of confidence. Plus, it's the perfect way to add color and dimension while maintaining a natural look. So go ahead and spice up your locks with these gorgeous shades!
How to get the perfect brown hair with red underlayer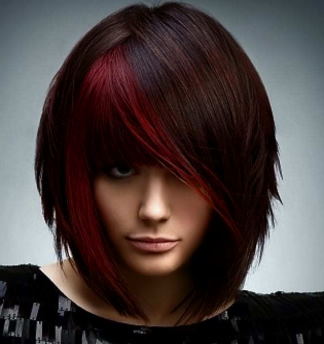 Getting the perfect brown hair with a red underlayer can be challenging, but it is certainly achievable. To achieve this look, you will need to start by bleaching your natural hair color if necessary, then applying a permanent box dye in the desired shade of brown. Once that has been done, create an ombré effect by gradually lightening only the lower half of your hair using a semi-permanent dye in a shade of red that complements your new brown color. Doing this will give you an even blend of colors and create a vibrant contrast between the two tones.
Once this is complete, use either professional highlights or balayage highlighting techniques to add additional depth and dimension to both colors. This will also help blend the two tones to create a seamless transition. Finally, make sure you use plenty of color-protecting products and treatments to keep your hair healthy and vibrant. You can maintain this stunning look for months or even years with the right care.