The background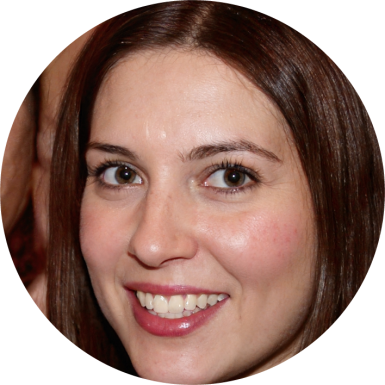 Abeauty and lifestyle blog on beauty boxes, makeup and nail polish reviews and swatches, product and brand news, travel, collectibles, fashion, skin and hair care tips and nail art tutorials, Lorri Goddard Hair Colorist went live in May 2015. I hoped blogging would help me audit my makeup and skincare stash, and keep tabs on what I buy. It has not worked very well so far.
The difference
What sets this blog apart? I am not a professional makeup artiste. I do not have flawless skin, but am incredibly acne-prone. This blog, as I said, was begun with the intent of helping me keep track of my stash, but ended up with my discovering something new about beauty and skin care every day and I share my experiences and excitement here. Lorri Goddard Hair Colorist is your next-door makeup junkie's beauty blog.
I believe in keeping it real. You won't find the flawless looks or paid reviews from glossy magazines here; you'll find what is wearable, doable, and believable.
Apart from beauty box unboxings, regular product reviews, news, campaigns, trends and makeup looks, Lorri Goddard Hair Colorist deals with beauty in a historical context, showcasing vintage beauty advertisements, trends of yore, products our grandmothers and great-grandmothers used and loved, antique cosmetics and so on.
The blogger
Tomboy-turned makeup addict, nerd, antique-collector, and history buff. Swot who lived out my teens zealously guarding my books, marks, report cards and notes, without wearing foundation and eyeshadow even once or owning either.
Was brought up by a makeup-junkie Mum, but did not play with her stash despite her best efforts. I became addicted to makeup once I finished my studies, and there's been no looking back since then.
I travel frequently and pick up brands from all over the world, and especially like discovering lesser-known brands from each country I visit. I also buy from various websites which I have mentioned in the blog in different posts. I may not always remember where I picked up what product for how much, but will tell you where you can get it.
Apart from beauty and makeup, I love books (fiction/thrillers/dystopian/antiquarian first editions/school stories/classics), fountain pens, musical theatre, opera, military history, and antiques, in no particular order.
The skin and hair
I have frizzy, dry hair from years of sulphate-shampoo washing and no conditioning (tomboy, remember?). I have oily, incredibly acne-prone skin that breaks out for no rhyme or reason. I have yellow/olive undertones.
I never buy, use or review fake or grey market products. Everything shown on this website is sourced from the brand's official website or from an authorised retailer.
The colours
I prefer muted dusty-rose, mauve or similar neutral lipsticks, peach blushes, all bronzers, and I love playing with most eyeshadow colours except for the pale can-only-highlight shades.